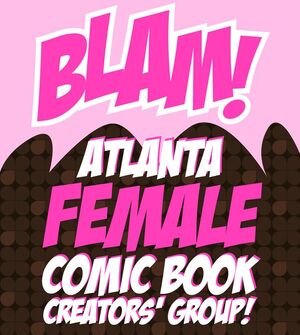 BLAM! Atlanta Female Comic Book Creators' Group
("Babes Launching Awesome Media") is a collective of female creators in Atlanta, Georgia, founded by
Annie Erskine
in March 2011. The group's purpose is to provide support and encouragement to other aspiring creators. Meetings happen roughly monthly and are facilitated through the Meetup page.
External Links
Edit
Ad blocker interference detected!
Wikia is a free-to-use site that makes money from advertising. We have a modified experience for viewers using ad blockers

Wikia is not accessible if you've made further modifications. Remove the custom ad blocker rule(s) and the page will load as expected.