Diffusing Parent Category
This is a diffusing parent category. Creators that fall under this category should generally only be included in the most specific subcategory possible.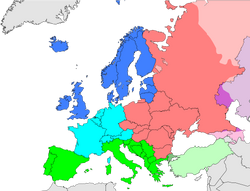 Creators born in Europe and/or had significant creative output or training while residing in Europe. Subcategorized into UN subregions.
Pages in category "European creators"