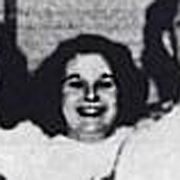 Catherine V. Woods (also credited as Kay Woods or C.V. Woods) was an editor for Fawcett Comics from 1947 to 1953, where she worked on such titles as Beware! Terror Tales, Motion Picture Comics, Six-Gun Heroes, Hopalong Cassidy, and Smiley Burnett. She later became an editor for Hearst Publications in the 1960s.
Known Bibliography
Edit
Beware! Terror Tales #5-7
Western Hero (1949) #90
Whiz Comics #154[1]
Ad blocker interference detected!
Wikia is a free-to-use site that makes money from advertising. We have a modified experience for viewers using ad blockers

Wikia is not accessible if you've made further modifications. Remove the custom ad blocker rule(s) and the page will load as expected.