Ad blocker interference detected!
Wikia is a free-to-use site that makes money from advertising. We have a modified experience for viewers using ad blockers

Wikia is not accessible if you've made further modifications. Remove the custom ad blocker rule(s) and the page will load as expected.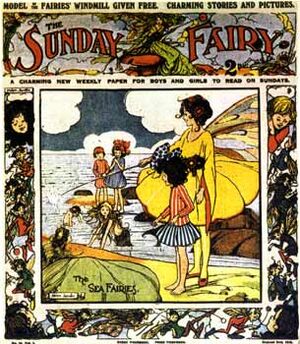 Helen Mary Jacobs was born in Ilford, Essex, on October 10 1888, and educated at West Ham School of Art. educated at West Ham School of Art. She drew comic strips for The Sunday Fairy (1919-), later known as The Children's Fairy and Bubbles, Britain's first religious comic, as well as Cassell's Children's Annual, Little Folks, Playbox, Rainbow, Wonder, and the Joy Street Annuals, which ran for 14 years. She also illustrated children's books, particularly fairy tales, and educational books, and worked as a schoolteacher in Stoke Newington. She died in Barnet, Middlesex, in the fourth quarter of 1970.
References
Edit
Alan Clarke, Dictionary of British Comic Artists, Writers and Editors, The British Library, 1998, p. 84