Indie Ladies Comic Anthology is an indie-focused anthology released at SPACE every year since 2012.
Description
Edit
A platform for women who create independent comics to demonstrate their potential contribution to the art and lore of comics.[1]
2013: Ladies Chatter
Edit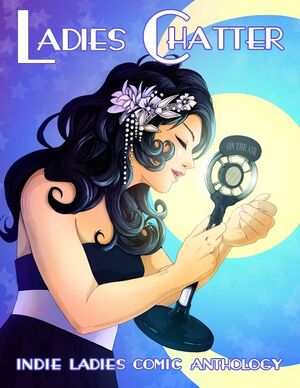 2014: Blush
Edit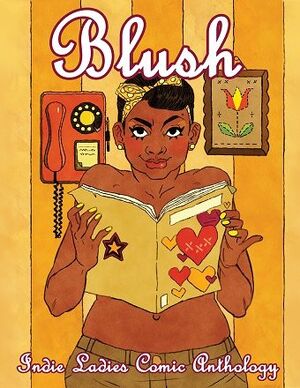 The third volume introduced a prize for contributors, judged by Ash, Canada Keck, and Trina Robbins. Karen Yen won the first place award of $350 for her comic "Salad". Laura Ellyn was the runner up for her comic "Swimming Lessons".
The 2014 volume has been delayed due to financial issues, and Ash does not expect to publish before 2016.
Cover by Anissa Espinosa
Salad by Karen Yen
Swimming Lessons by Lauren Ellyn

External Sites
Edit
Ad blocker interference detected!
Wikia is a free-to-use site that makes money from advertising. We have a modified experience for viewers using ad blockers

Wikia is not accessible if you've made further modifications. Remove the custom ad blocker rule(s) and the page will load as expected.