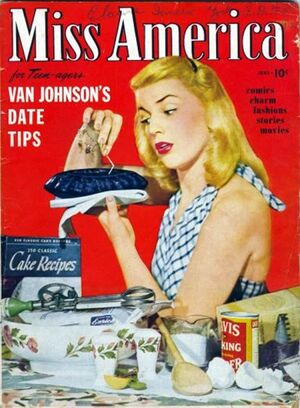 Jean Atkins wrote for the comics Junior Miss and Miss America in the years 1948-1949, as well as attributed art for a five page comic in Miss America entitled Sky Trap.

See Jean Atkins's credits at the Grand Comics Database.

See Jean Atkins's entry on Bails' Who's Who of American Comic Books.

See Jean Atkins's entry on Atlas Tales.
Ad blocker interference detected!
Wikia is a free-to-use site that makes money from advertising. We have a modified experience for viewers using ad blockers

Wikia is not accessible if you've made further modifications. Remove the custom ad blocker rule(s) and the page will load as expected.