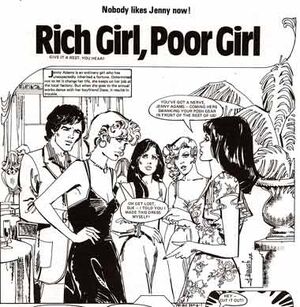 Juliana Buch Trabal is an artist from Barcelona, Spain, who has worked on British girls' comics like Bunty, Mandy, Tammy ("Jumble Sale Jilly", "Sadie in the Sticks", "The Stranger"), and the Dutch magazines Tina and Penny.
Ad blocker interference detected!
Wikia is a free-to-use site that makes money from advertising. We have a modified experience for viewers using ad blockers

Wikia is not accessible if you've made further modifications. Remove the custom ad blocker rule(s) and the page will load as expected.