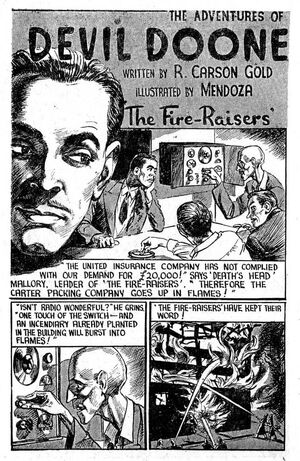 June Mendoza, née Morton, born in Melbourne, Australia, in 1927, is a well-known portrait painter who started out drawing comics. In the late 1940s he drew the Australian comic The Adventures of Devil Doone, and in the early 1950s she drew "Belle of the Ballet" for the British anthology Girl under the pseudonym Chris Garvey. She has painted many high-profile sitters, from Frank Sinatra to Princess Diana, and was awarded the OBE in 2004.
References
Edit
Ad blocker interference detected!
Wikia is a free-to-use site that makes money from advertising. We have a modified experience for viewers using ad blockers

Wikia is not accessible if you've made further modifications. Remove the custom ad blocker rule(s) and the page will load as expected.