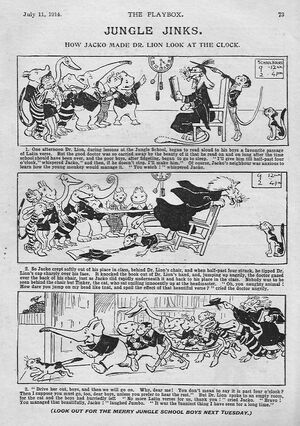 Mabel F. Taylor was a British artist active in the first half of the twentieth century. Her credits include "The Little Sparrowkins" in Playbox (1905), "Dr. Lion's Boys" in Happy Families (1938), and "Jungle Jinks" in Playbox (1914) and the magazine Home Chat (1940s). She also illustrated children's books.
References
Edit
Alan Clarke, Dictionary of British Comic Artists, Writers and Editors, The British Library, 1998, p. 161
Ad blocker interference detected!
Wikia is a free-to-use site that makes money from advertising. We have a modified experience for viewers using ad blockers

Wikia is not accessible if you've made further modifications. Remove the custom ad blocker rule(s) and the page will load as expected.