Ad blocker interference detected!
Wikia is a free-to-use site that makes money from advertising. We have a modified experience for viewers using ad blockers

Wikia is not accessible if you've made further modifications. Remove the custom ad blocker rule(s) and the page will load as expected.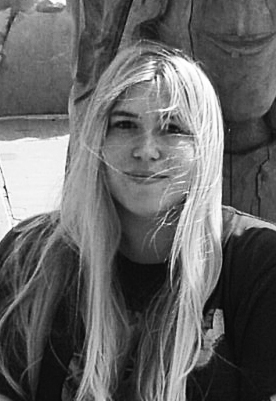 Nic Wilkinson (born 1974) is a British letterer and comic book artist living in Kent.
Working primarily with her partner, writer Cy Dethan, Nic began her comic book career in 2006 drawing and lettering the Starship Troopers: Extinction Protocol strip for Mongoose Publishing. The strip ran for 2 years in the online Signs and Portents magazine.
Currently the majority of her work is for UK publisher Markosia Enterprises Ltd along with a number of independent books and the Unseen Shadows transmedia project.
Nic was the Creative Director of Insomnia Publications 2008-2010 (now ceased trading) and editor of the Layer Zero anthology during her time there, along with a number of Original Graphic Novels.
Bibliography: Letterer
Starship Troopers: Extinction Protocol (Mongoose Publications 2006-2008)
Remember This Moment (Layer Zero: Time, Insomnia Publications 2008)
Cancertown Vol 1: An Inconvenient Tooth (Insomnia Publications 2009, Reissued by Markosia Enterprises 2011)
Waste (Layer Zero: Choices, Insomnia Publications 2009)
Shooting (Westerns, Accent UK 2009)
Uberleben (Sleepless Phoenix 2010)
Slaughtermans Creed (Markosia Enterprises, 2011)
Unbelievable Vol 1: The Man Who Ate Daffodils (Markosia Enterprises, 2011)
The Indifference Engine (Markosia Enterprises, 2011)
The Reverend: Wrath of God (Tales Of The Fallen, Unseen Shadows Ltd 2011)
White Knuckle (Markosia Enterprises, 2012)
Bayou Arcana (Swamp Pussy and The Hanged Man (Markosia Enterprises, 2012)
The Arm (Urban Legends, Markosia Enterprises, 2012)
Cancertown Vol 2: Blasphemous Tumours (Markosia Enterprises, 2012)
The Immaculate Abortion of Dina Leigh: A Bob Kelsey Story (Tales Of The Fallen, Unseen Shadows Ltd , 2012)
Phantom Lung And The Garden of Dead Liars (Markosia Enterprises, due 2013)
The Reverend: Blood Cries Out (Unseen Shadows Ltd 2013)
The Case Files of Harlan Falk (Markosia Enterprises, due 2013)
Bibilography Artist
Starship Troopers: Extinction Protocol (Mongoose Publications 2006-2008)
Remember This Moment (Layer Zero: Time, Insomnia Publications 2008)
Shooting (Westerns, Accent UK 2009)
Bayou Arcana (Swamp Pussy and The Hanged Man (Markosia Enterprises, due 2012)
The Morlock Manifesto
Bibliography Editor
Layer Zero: Choices (Insomnia Publications 2009)
Damaged Goods (Markosia Enterprises due 2012)
References
Edit