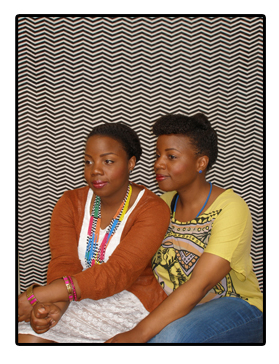 The Gibbs Sisters (Shawnee' Gibbs and Shawnelle Gibbs) are writers, creators, and television & film producers from the San Francisco Bay Area (b. Oakland, CA).
They are the writers of the time travel webcomic, "Fashion Forward ," illustrated by Linda Chung, and the steampunk adventure series, "The Invention of E.J. Whitaker."
Shawnee' and Shawnelle's quirky and often comedic style has lent itself to several genres including comic, animated and live-action properties.
The Gibbs Sisters' work has been featured on G4 TV and BET and has appeared in film festivals including the Chicago International Children's Film Festival.
Ad blocker interference detected!
Wikia is a free-to-use site that makes money from advertising. We have a modified experience for viewers using ad blockers

Wikia is not accessible if you've made further modifications. Remove the custom ad blocker rule(s) and the page will load as expected.