Ad blocker interference detected!
Wikia is a free-to-use site that makes money from advertising. We have a modified experience for viewers using ad blockers

Wikia is not accessible if you've made further modifications. Remove the custom ad blocker rule(s) and the page will load as expected.
Wet Satin: Women's Erotic Fantasies was a two-issue series of erotic comics by women edited by Trina Robbins. The first issue was published by Kitchen Sink Press in 1976. Last Gasp reprinted the first issue and then published a second in 1978.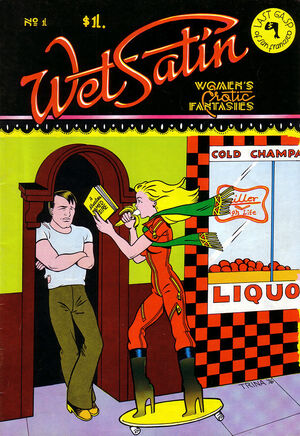 Cover by Trina Robbins
Future Frolics
Edit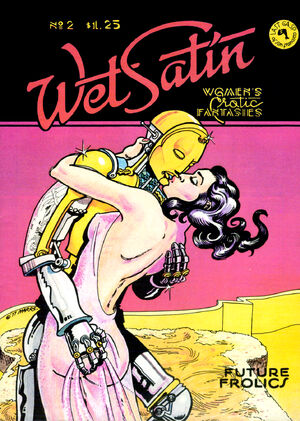 Cover by Lee Marrs
Noblesse Oblige by Sharon Rudahl
The Best Parts by Joyce Farmer
Feline Frolic by Lee Marrs
Nifty Ways to Cleave Your Lover by Joey Epstein
Dog Fight by Trina Robbins
Piece & Quiet by Shelby Sampson
Those Beautiful Babes in their Bain de Soleil by Mary Wilshire
Floating by Lee Marrs
Upstairs by Trina Robbins
Back cover by Margery Peters